2019 has brought a plethora of animated gems to theatres. These include How to Train Your Dragon: The Hidden World, Toy Story 4, and of course, the much-awaited Frozen. As entertaining as these blockbuster films were, we're much more interested in Netflix's Klaus – a fresh new take on the origin of Santa.
As Netflix's first animated original, Klaus has undoubtedly shaken things up in the animation industry with its unique art style, with some individuals going so far as to petition to bring Klaus into cinemas worldwide.
Let's find out what all the fuss is about.
Klaus: A summary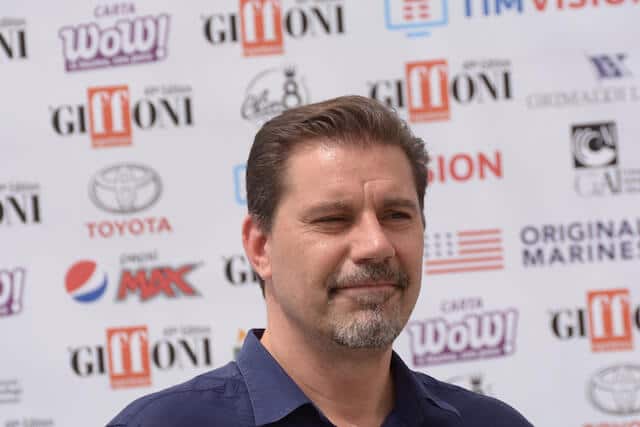 The man behind Klaus is Sergio Pablos. But that doesn't tell you much.
Maybe, you'll be a lot more familiar with some of his past projects – we're talking about The Hunchback of Notre Dame, Hercules, Tarzan, The Goofy Movie and even Despicable Me.
However, it took Pablos over a decade to actually release Klaus to the public. This was because most big studios found the film 'too much of a risk' – until Netflix swooped in and acquired global rights in 2017.
The film follows Jesper (Jason Schwartzman) – a spoiled and slothful postal-academy student who is also, coincidentally enough, the son of the Postmaster-General. His father decides that his indolent son needs to be taught a lesson and he is sent off to the grim Northern island-town of Smeerensburg where he is given a year to post 6000 letters.
Should he fail, he will be disowned, effectively cutting him out from the family fortune.

Now, that wouldn't make much of a story, would it?
Jesper enters the gloomy town and is greeted by feuding and bitter villagers. They are separated into two families who are pulled apart by grievances. The bad blood ran so deep that they even set up a museum to memorialize their long-standing vendettas.
Still, Jesper is highly motivated to complete his mission and happens upon a hulking man, aka Klaus (J.K. Simmons), wielding an axe in a cabin deep in the woods.
Scary exterior and slight gloomy personality aside, it eventually turns out that Klaus is a highly misunderstood character with a heart of gold.
Together, the duo sets out to create toys for the kids and deliver them on a couple of not-so-magical reindeers who remain firmly rooted to terra firma for the bulk of the movie.
As you can see, the film is not without humour.
The animation process
Traditional animation is still here to stay
Klaus makes heavy use of 2D frame-by-frame animation; which is a significant movement away from the usual 3D animated movies which have dominated the silver screen in recent years.
However, according to Business Insider Singapore, Pablos has explicitly said that he wasn't trying to make a statement against the usual 3D CGI.
Instead, he acknowledges the wonder of CGI as an incredible labour-saving tool; he agrees that it's indeed an excellent tool when used on the right subject.
But in order to achieve a sense of nostalgia, he chose to blend traditional 2D animation with modern techniques of lighting for depth and dimension, creating an end product that blends the fluidity of cel animation with the lighting of CGI. His team of animators – all 250 of them – came together and hand-painted every one of the 3,160 scenes.
The end result? The icicle scenes in the first half an hour were, contrary to public expectation, entirely hand-painted.
But how did the animation pipeline look like for the team? They began with storyboards via Storyboard Pro; a tool from Toon Boom. It allows them to do all the layouts digitally on tablets – breaking them into two groups of either 2D or 3D shots.
The animation was done entirely in Toon Boom Harmony, and every frame was drawn using hands alone.
The tough part was when animators dived into the ink and paint portion – outlines were only deemed necessary when communicating information. The team had to be extremely selective with the use of lines – colours, contrast & shadows were often deemed sufficient.
The next step was where the real magic happened – the combination of 2D animation with elements of CG.
Incorporating 3D into 2D animation
Lighting has always been a pretty severe limitation of 2D animation – lighting the characters in one scene might be manageable but doing this for every single scene in a film that runs for almost 2 hours would be a less than pleasant endeavour.
The main trick here is really lighting – its purpose is to add depth to the 2D characters on the screen.
What the team of animators from Klaus did was utilise technology which gave them the power to have complete control over the lighting on their characters. It gave every artist the chance to decide how they wanted to light their work by breaking the lighting into component layers; ambient light, direct light and shadow, bounce light, and rim light.
The characters now looked as if they were almost ready to pop out of the screen at any point.
But of course, no modern production process is complete without the addition of CGI.
Beyond the charms of Klaus' unique style, the combination of CGI with traditional animation also made an animator's life a lot easier. For example, Pablos did away with the need to draw multiple reindeer in the sleigh-pulling scenes. Instead, artists modelled a reindeer in 3D – so they could use them when it was too time-consuming and tedious for animators to draw.
Even locations requiring the freedom of camera and vehicles were made using 3D animation.
Only in instances when intricacy in detail mattered did 2D animation step in – such as modelling a triangular elbow into a 3D rig. Without having a supported feature in the rig – it would be hard for elbows to become pointy. 2D, on the other hand, only required a little touchup.
This was probably also the case when it came to village design. The atmosphere of the town was bleak, thanks to townsfolk too caught up in their own grudges to give a hoot about festive seasons – like Christmas.
So, what the animators of Klaus did to replicate this moodiness and hostility was to make the homes appear tall and pointy – using tons of shapes like rhomboids and triangles. This was done to show how antagonistic and unfriendly the villagers were.
Take one step further into the place, and you may get yourself hurt. Try to flip the triangle in any sort of way, and it'll always be on its tip – a symbol of instability. It's one graphic solution which the animators used to give off a sense of danger.
What does this mean for animation
Once again, human ingenuity triumphs over technological limitations. Like in any other industry, progress happens when the things that work are retained and the elements that don't are discarded.
In this case, experimentation with 2D animation and 3D lighting led to a happy marriage of the two.
But you can be sure that this doesn't just apply to character animation alone. Mixing mediums in visual effects and motion graphics can also result in great outcomes.
And this brings us to the lessons you can apply in crafting your animated corporate video – remember, unique offerings tend to stand out. But it takes two hands to clap, and your studio won't know what you want without your clear and specific input.
This is more so the case if you're trying to increase brand awareness or promote a new product. As a subject matter expert, no amount of research done by the animation studio can match up to your years of experience living and breathing the product.
In summary, for the best results, always be sure to guide them through the scripting and conceptualisation of your video; it might take a little more effort at the start, but it'll be repaid in spades further down the line!