Like many other industries, the gaming industry has had to up their marketing game several notches to reel in gamers (and even non-gamers) to purchase or download their products.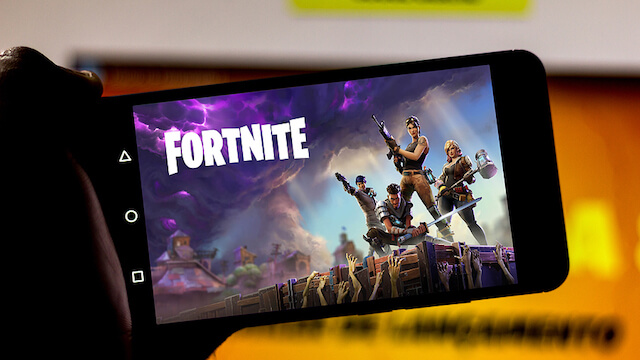 Supercell, the mobile game developer behind masterpieces like Clash of Clans and Clash Royale, decided to release a brand new animated short named Lost & Crowned.
This mini-film featured themes of integrity, brotherhood and responsibility packaged in wholesome humour and the spirit of adventure.
We're sold.
On the other hand, Riot Games took a more fun and aesthetically-driven marketing approach for their first-person shooter game, VALORANT, to promote the playful-yet-murderous aesthetic of the weapon skin line, "Glitchpop!".
Feast your eyes on this vibrant pop of colours and whimsical motion graphics.
We're no strangers when it comes to using bold colours and sleek motion graphics – take a peek at our recent work for the Lenovo Legion 7 (which also happens to be a gaming laptop!).
The Evolution of Video Game Marketing
According to VentureBeat, a platform for transformative tech news and events, more than 200 million people spend over 246 billion minutes watching gaming clips on YouTube every month.
With those numbers, it's easy to see how building a presence on YouTube to promote your brand is a no-brainer.
In fact, Rockstar Games, one of the colossus gaming companies behind popular games like Grand Theft Auto, Max Payne and Red Dead Redemption, often releases sneak peeks of their game not only on YouTube, but across social media platforms like Twitter too.
— Rockstar Games (@RockstarGames) October 16, 2016
Rockstar Games posted a teaser image of Red Dead Redemption 2 on Oct 16, 2016, which generated lots of buzz – just a single tweet sparked a whole chain of conversations.
Eventually, content-hungry gamers wanted to see more of where that came from. They wanted to know more about the graphics, the storyline and the characters.
In response to that, Rockstar Games took advantage of this situation by dishing out this trailer on YouTube to tease the eager gamers:
Unsurprisingly, Rockstar Games wasn't the only one making moves on the YouTube scene. Small gaming developers have also used this wildly popular video streaming platform as their go-to marketing channel.
Initially, Russian game developer Dynamic Pixels turned to the crowdfunding website, Kickstarter on Oct 16, 2015, to raise funds to create their ultra-stealth horror video game, Hello Neighbour.
Unfortunately, the result of the campaign was disappointing to say the least as they only managed to raise a total of $17,353 to date although they aimed to reach a goal of $100,000 5 years ago. Bummer.
That's when YouTube came into the picture. Dynamic Pixels teamed up with American video game publisher tinyBuild and sent a demo version to thousands of famous creators on Twitch and YouTube, inviting them to upload videos of their gameplay. Viewers who took an interest in the game could download the demo for free too.
In a just month, Hello Neighbour had successfully reached their goal through pre-orders and even managed to triple that number. Moreover, some of their YouTube videos have earned tens of millions of views.
If you haven't played this game yet – here's the trailer.
Influencer marketing
Next Games, the Finnish game developer of the mobile game Walking Dead: No Man's Land, partnered with a group of well-known YouTubers to promote the game's launch. These prominent YouTube personalities all created a video each – this meant that the game developer, Next Games, had access to diverse groups of audiences.
Inanna Sarkis, one of the influencers Next Games partnered with, has amassed a whooping 7.4 million views on her video at the time of writing.
While the video did go viral, performing skits to promote games isn't as common as videos featuring actual gameplays done by renowned gamers.
PewDiePie, the most popular gaming YouTuber with 106 million subscribers on his channel till date, added a twist by including his biggest fans in his Vainglory 5V5 gameplay back in August 2015.
He's also pretty subtle when he advertises for games. For example, when he created a video in partnership with Super Evil Megacorp for Vainglory 5V5, he only ever mentioned his sponsors in the video description.
Although he did include links to the game in the video's description box and encouraged viewers to download it, he makes it a point to avoid hard selling or promoting the game aggressively, making the video as enjoyable as the other unsponsored content on his channel.
Partnering up with PewDiePie meant that Super Evil Megacorp could utilise his mammoth gaming-centric audience fully to promote their game.
It's safe to say that this sponsorship was a success as the video has garnered over 2.1 million views.
Music and Gaming: Marrying Two Spheres of Entertainmen
What else is YouTube known for?
Music videos.
The perfect combination of music and gaming in one video often piques the audience's interest.
Riot Games knows exactly what their gaming audience and the Internet are looking for – K-pop, augmented reality and attractive female characters.
In their K/DA music video for "POP/STARS", four of their deadly champions from League of Legends – Akali, Ahri, Kai'Sa and Evelynn – were featured to create hype for the 2019 World Championship finals and the in-game cosmetic skins.
They also invited a few artists to feature on the track for this music video – American singers Jaira Burns and Madison Beer sang the English parts while two members of popular Korean girl group, (G)I-DLE, sang and rapped in Korean.
To top it off, the simple but sleek dance moves seen in the music video were choreographed by a group of dancers, including a well-known choreographer from Los Angeles, Ellen Kim.
The music video has since gained 374 million views on YouTube.
Why you should care
As you can probably tell, the audience of today is looking for more interesting, gripping content and companies are putting in more effort than ever to make sure their advertisements, social media content and other relevant marketing tactics are more compelling and engaging.
Gaming companies aren't the only ones switching up their marketing strategies so it's high time for you to do the same!
Not sure how to go about this? Check in with us for your next corporate animation piece and we'll help you figure out the nitty-gritty details of the video! If you have concerns about the animated video production cost, speak to us and we'll find ways to work around your budget. We're always ready to help!