We live in an age where change is indeed the only constant. New inventions spring up everyday – only to be replaced the day after by something newer and faster. Social media platforms are no exception to this phenomenon –  with relatively new innovations like TikTok and Instagram TV joining a long list of time sinks clamouring for our attention.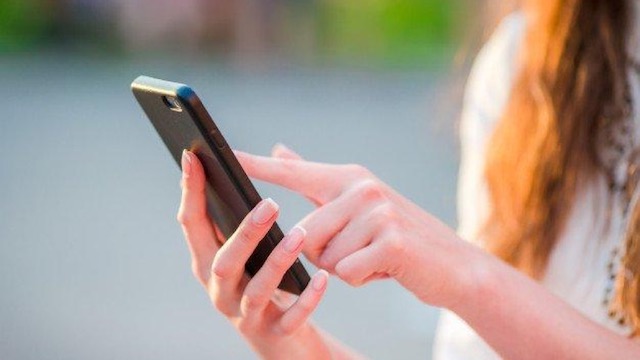 Today, we would like to talk about a specific format of video that seems to be trending in the marketing world – namely, vertical videos.
If you're on platforms like Spotify and Youtube, you must have already seen tons of music videos from your favourite celebrities like Billie Eilish, Sam Smith and Camilla Cabello.
These celebrities are just a drop of water in a sea of newly-converted vertical video evangelists. Let's find out more about this trend.
Why are vertical videos winning, how are they winning and by how much?
Intuitive
In the words of UI/UX designer Steve Krug, "Don't make me think". As technology improves, it seems to have also collectively fed our refusal to do more than the absolute minimum to get our hands on new content.
Even in 2014, the then-CEO of the Daily Mail, Jon Steinberg, had pointed out in an article on Medium that vertical video ads have up to 9x more completed views than horizontal video ads when viewed on mobile.
Remember when we had to rotate our phones by 90 degrees to view landscape videos in their full glory? It turns out that people don't really do that.
In an online study by Scientia Mobile, a mobile device intelligence and image optimization solutions website for advertising and ecommerce firms, whopping 3.9 million websites were analysed for mobile usage habits.
It found that 82.5% of smartphone users use their phones in portrait orientation when on a video site.
In simple english, about 4 in 5 smartphone users use their phones as they were designed to be used. 
I was going to make a comment here to the effect of "In other news, water is wet". But the study actually provides quite a bit of interesting information about mobile phone usage, including but not limited to such fascinating factoids as:
"People may prefer the 16:9 shape of the landscape video format, but they may not bother to align the device orientation to achieve the optimal experience."
In sum, there's a reason vertical videos have gained in popularity and that's probably because a) Most consumers are too lazy to flip their phones and b) if you can't beat them, you should probably join them.
With these two reasons in mind, it would make a lot of sense to spin off an additional vertical format designed specifically for mobile from a master video.
Higher engagement
To determine just how popular vertical videos have become, Facebook conducted early tests of vertical video ads that have shown an improvement in user engagement – especially for those that come with audio.
According to Facebook for Business, 79% of "novice video consumers" would rather view content vertically as they deem it more engaging. This increases the likelihood that they'll watch to the very end. On top of that, 65% of consumers feel that brands which advertise with vertical videos are "more creative".
We're not quite sure how this question was posed to the audience but perhaps this video we did might give you some inspiration.

Source: CraveFX
This was a vertical video we did to advertise the popularity and reach of Facebook Ads.
Snapchat's findings corroborate the popularity that vertical ads enjoy on mobile.
Bloomberg's article about Snapchat's business direction mentions how Snapchat's "sales document to advertisers…claims its users are nine times more likely to watch an entire ad because they don't have to rotate their phone."
More and more social media functions enabling vertical videos
Without a doubt, it's obvious that social media platforms would want in on this rising trend – after all, users access social media sites on their mobile devices about 80% of the time.
Facebook and Twitter were the first to capitalise on this trend, publishing vertical ads in September 2016 and March 2017, respectively.
Facebook even enabled the 'Story' function on their mobile and desktop versions, and pushed the vertical format onto the most popular messaging app, WhatsApp.
But nobody does it better than YouTube.
They've incorporated a dynamic video player within its mobile app on both the IOS and Android in December 2017 and March 2018, respectively. This player has the ability to adjust to videos with different aspect ratios, giving users a better viewing experience. YouTube even managed to successfully remove the black bars often seen in vertical videos in their desktop player, which was launched in late July 2018.
With so many well-known sites embracing the vertical format, it's apparent that the rise of vertical videos didn't happen overnight.
Where to use vertical videos
Instagram Stories
Posting vertical videos on your Instagram feed is great, but doing so on your Instagram Stories is even better.
Check out how Mercedes Benz successfully took advantage of the vertical format. Their ad campaign had both an intriguing concept, and of course, an engaging video format.

Their vertical video ad managed to reach 2.6 million people in total, resulting in a nine-point increase in ad recall. While some might the Mercedes Benz is a large and wealthy company and can therefore mobilise lots of resources, the good news is that there are some simple measures you can implement to increase your engagement.
Here are a couple of handy tips for you to consider when advertising with Instagram Stories:
– Direct viewers to a promotion using "swipe up" function
– Engage your target audience via the Q&A or poll functions
– Direct viewers to your feed
– Guide viewers to your clips on IGTV
IGTV
Bid adieu to the days when you could only upload 1-minute videos onto your Instagram feed – IGTV's here!
Thanks to IGTV, 10 minute vertical clips can be uploaded and if you're verified, that number could increase to an hour.
However, we aren't saying that IGTV is superior to Instagram Stories; it all boils down to what you're using each medium for.
Are you trying to promote a product? Will you be mentioning its features in detail? Or is it merely a short teaser for a product launch?
All these are important in determining whether to upload vertical videos via Instagram Story, IGTV, or even directly on your page.
If you're a brand like National Geographic, it might not be wise to dish out a content-heavy topic in a 15-second Instagram Story.

In National Geographic's case, the go-to solution would definitely have to be long-form videos as these give viewers more time to digest a vast amount of information. Using such videos has garnered them over three million views to date.
On the other hand, if you're looking to promote an upcoming event, an Instagram Story might just do the trick. Keep it short, precise and straightforward to bring your message across to your audience.
Here's a good example of what we've done previously:

Source: CraveFX
How to design vertical videos
Creating a good vertical video isn't that different from creating a horizontal video.
Before we even get to that; we need to make sure we're using the correct aspect ratio for the correct social media platforms.
Different social media platforms have different aspect ratios. Here's a quick cheat sheet for you:
– TikTok and Snapchat are both well-adjusted for vertical videos; being able to fit the 9:16 ratio.
– YouTube, as mentioned earlier, is able to adjust its aspect ratio according to the viewer's preference
– Facebook and Instagram allow vertical videos ranging between ratios of 2:3, 4:5 and 9:16 to be uploaded
Now let's talk about how to produce a good vertical video.
Stay put
Try not to have any fast pans or too much horizontal movement – a narrower field of view will make the scene of the video seem more intense.
While shooting using just your hands is possible – it may not be the best option. Mount your camera or phone somewhere stable so that the centre of attention remains on one subject or spot, making it easier for the viewer to focus on what's important.
If you want your video to be more dynamic, the trick is to have the background or the cast move around instead of shifting your camera too much. Always remember – minor movements of the camera can be distracting for the viewer when watching a vertical video.
Always keep it short and sweet
You should always strive to keep your videos succinct and simple; the same applies to vertical pieces.
This is especially so for Instagram Stories, where time is limited 15 seconds (or less). Creativity is the key to maximising the short time you have to capture viewers' attention.
What's more, viewers are bombarded with thousands and thousands of content every second. Commanding their attention within the first 3 seconds of the video is crucial. Usually, people tend to skip the first frame of a story quickly or completely disregard a story if they find it unappealing.
Humans are visual creatures – an easy way to grab viewers' attention would be to include striking visual elements in the video.
Here's how we did it using vibrant colours and inspiring quotes in this example:

Source: CraveFX
Use your space thoughtfully.
Vertical videos require careful framing at the pre-production stage.
Ensure that whatever you're filming will take up most of the canvas but do leave space at the top and bottom of your screen (approximately 250px or 14%) so you don't lose any of your footage.
If you find that you've still got some space leftover at the top and the bottom, use graphics or text to fill up the blanks. If you're planning to use Instagram, then, you can even throw in dynamic features to give your videos additional oomph.
You can add question stickers or polls to increase engagement and interaction with your audience, or even include CTAs and "swipe up" links related to your services like online stores, YouTube video ads and so on!
Now that you've gotten a better idea of how popular vertical videos are and how they can benefit your business – it's time to put your knowledge into practice.
Though the COVID-19 Circuit Breaker is still ongoing, it's business as usual for us! Whether you're looking for motion graphics or animation services – our team is 100% operational and we'll continue doing our best to help you create sensational content for your audience.
Most importantly, your online audience has become much larger now so reach out now to get more bang for your buck!