Types of Motion Graphics Businesses Can Incorporate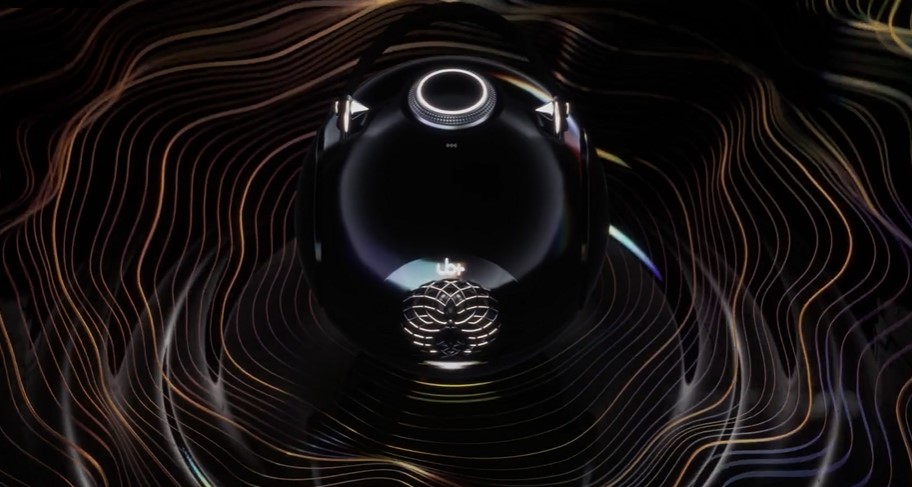 With the boom of short-form video content lately across all social media platforms, moving businesses forward through video content can be a great way to attract the attention of your consumers!
If you don't believe us, here are some quick video stats to convince you!
That being said, the abundance of videos out there might mean a higher chance of your potential customers scrolling past or missing out on your content. To prevent this and to stand out from the crowd, it is imperative to focus on quality video content that is engaging. Your business can achieve that by tapping into motion graphics. Before we dive into the types of motion graphics and why it might be necessary to grow your business with motion graphics, let us give you a once-over on them.
What Is Motion Graphics?
Motion graphics is a style of animation that features shapes, objects, or text as the major component. It creates the illusion of motion or rotation by taking graphics that are usually static and providing them with animation and movement, generally without following a specific narrative. Every so often, they would incorporate audio or music to enhance the viewing experience. A few seconds of motion graphics can explain and convey a story or ideas that are big and abstract while appealing to a wide range of viewers.
1. Product Animations
In this day and age, the majority of us would rather watch a video about a product than search for information on a website. This type of animated illustration would be perfect for businesses that need to launch a new product, communicate instructions or highlight certain features and designs of their product.
What makes this type of motion graphics great for businesses is that it can grab the attention of existing and potential customers by taking a complex process or situation and delivering it in a bite-sized overview using a combination of words, graphics, and voiceovers.
2. User-Interface (UI) Animations
If you're looking to showcase your app or digital platform, using motion graphics would be a brilliant and effective way to highlight the best features of your platform. Sure, you can argue that a software's features can be explained in a simple screen recording. However, with moving visuals such as transitions or graphic cues, existing UI elements can be magnified, and processes can be clarified. This provides smoother transitions between steps.
Here's a great example from CraveFX, a Singapore motion graphics company. They explained the processes of OCBC STACK, a rewards platform, in a playful and whimsical way. Entrepreneurs can reap benefits by impressing customers and showing them how accessible and effortless the app or platform is.
3. Logo Animations
Commonly known as vanity cards, this type of motion graphics utilises original and dynamic animation styles to animate logos for your business. We're already anticipating the question, "Why should I animate my business's logo when a static one works just fine?"
If a static image is worth a thousand words, imagine how much a moving image can convey. Through this, you can tell your brand's story and embody it as your visual identity. Storytelling has the potential to boost your brand recognition, thus increasing conversions and creating a loyal customer base. You can use it in video ads, social media posts, website hero images, and even in the opening or closing sequence of your branded videos!
These are some animated logos that we find to be interesting:
4. Animated Infographics
We all love and crave information, don't we? Static infographics are a smart way to help people get data packed concisely in one go. However, the downside of this is that some infographics can be complex, making it difficult to capture the audience's attention.
As shown in the video below, infographics supplemented with visual aids help focus on data while guiding viewers on which information to read first. Hence, this makes the data more engaging, while your customers grab every bit of information they can. The fun and easy-to-digest nature of animated infographics will be beneficial for your business to break down information into multiple parts, improving its engagement rate on social media.
5. Presentations
This is a lesser-known use of motion graphics but still extremely useful for corporations and businesses. Simply adding an attractive animated title card adorned with on-brand colours can give a spark to the driest of presentations. Now, you can impress investors, clients, and vendors by capturing their attention and getting your point across! Our only advice would be to use the animated slide transitions, texts, etc. subtly so it doesn't overpower your presentations.
Here's a cool video example that caught our eyes:
Excited by the possibilities that motion graphics can create for your business? Now, you can pick and choose your preferred type of motion graphics and incorporate it with the top motion graphics trends in 2023. To elevate your brand to the next level, you could also consider working with a professional motion graphics company or visual effects studio!