Top 10 Singapore Animation Studios in 2023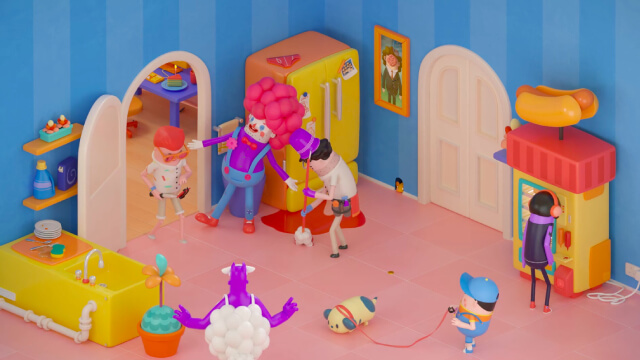 With more businesses recognising the value of animation, Singapore's animation industry continues to grow. From creating immersive experiences with realistic 3D animation to simplifying complex data, animation is a fun and unique way to bridge the gap between brands and their audience.
As an industry that's always evolving, top animation studios have to stay ahead of the curve by incorporating the latest technology in animation. Now that Artificial Intelligence (AI) has reached mainstream use, the future of animation has never looked so unpredictable – but it also means there's more room for creativity.
If you're looking for Singapore animation studios that offer creative and innovative solutions to your business ideas, you've come to the right place!
What to look out for when working with an animation studio
Portfolio: When working with an animation studio, animation quality should be a key factor. Working with inexperienced animators may result in poor quality animation, which can cause extra revisions that will affect the project's timeline and cost. A studio's portfolio is a good indication of their skill level and the type of work they specialise in. Check out their previous projects and see if their style matches the vision you have for your ideas.
Experience: Consider the studio's experience in the animation industry. Have they worked on similar projects before? Do they have experience working with clients from your industry? A studio that has worked on projects similar to yours will have a better understanding of your needs and may be better equipped to handle any challenges that arise.
Flexibility: It's important to work with a studio that is flexible and able to adapt to changes in the project scope or timeline. Look for an agile and responsive studio that's able to make the necessary adjustments to suit your vision.
The animation studios we've featured in this list are experienced with diverse portfolios and provide quality animation. Here are the top 10 Singapore animation studios to meet your creative needs!
1) CraveFX
Founded in 2013, CraveFX has quickly established itself as one of the best animation studios in Singapore. They specialise in creating high-quality 3D animations and realistic visual effects for films, TV shows, and commercials. Besides their versatility, CraveFx has also worked with clients from a range of different industries spanning across entertainment, advertising, technology and gaming. Some of their notable clients include Disney, Marvel Studios, Samsung and Visa.
If you're looking for high-quality 3D animations and visual effects, CraveFX is a top choice. With a huge team that specialises in a wide range of animation styles, you can expect great results for any project.
2) Big 3 Media
A film and corporate video production company, Big 3 Media provides a wide range of services including animation and live action video production. They are based in Singapore and have a team of experienced professionals who are dedicated to delivering high-quality work for their clients.
Their animation work includes 2D and 3D animations, motion graphics, and explainer videos. They have a team of experienced animators who work closely with clients to bring their vision to life. In addition to their animation services, Big 3 Media also have experience with producing corporate videos, commercials, and event videos.
Moreover, Big 3 Media has worked with clients in a variety of industries like healthcare, education and finance, creating both B2B and B2C content. Some of their notable clients include Nike, P&G and Grab.
3) Omens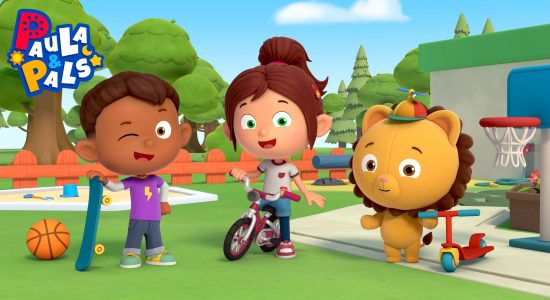 Omens is an award-winning boutique animation studio known for creating children's animation. They are passionate about creating fun characters and content that engages kids of all ages. The studio values collaboration and prioritises creating a fun and inclusive work environment for storytellers, artists, and technologists to develop world-class content and brands for fans worldwide.
In fact, Mediacorp, Singapore's leading broadcaster, recently greenlit 2 new animated preschool series from them. Both shows are set to deliver in 2024 and will run for multiple seasons.
4) One Animation
As an internationally recognised brand, One Animation is a global leader in 3D animation, content production, digital influence, and distribution. Their content has also been broadcast in over 180 countries worldwide.
Their most well-known work is Oddbods, a children's series that has amassed over 23 billion views on their digital platforms and earned them 19 million YouTube subscribers. One Animation also boasts a highly experienced management team, who has held senior-level production and commercial roles at leading studios, including Disney, Cartoon Network, SONY and Warner Bros. Their production team has also worked on box office hits like Harry Potter, Tomb Raider and Armageddon.
5) Genesis
With a team of talented animators and cutting-edge technology, Genesis prides themselves on delivering dynamic visuals in all their works. Their animation style is sleek and futuristic, adopting the right tone for their clients from the gaming industry.
Genesis is known for their attention to detail and their willingness to innovate. They are also experimental; incorporating mixed mediums like stop motion, traditional hand drawn animation and realistic 3D renders. The team is dedicated to helping brands fulfil their creative visions, making their services a great choice!
6) Lights & Shadows
Another award-winning team on this list, Lights & Shadows are a creative production company that specialises in 2D and 3D animation, motion graphics, VFX, and live-action production. To deliver high-quality animation, they produce live-action content with photorealistic environments and simulations.
Some of the awards they've won include honours from The New York Festivals, PROMAX World, PROMAX Asia, PROMAX Arabia, 1st 24 Hour Chinese Promo Challenge (11th Shanghai TV Festival), Long Xi Advertising China, SPIKE (Asian Advertising), and Creative Circle.
7) Chips and Toon
Established in 2006, Chips and Toon is an animation studio that has produced content for TV, web, mobile, and print. They place a heavy emphasis on storytelling, and their animations have been distributed worldwide. Chips and Toon have also collaborated with several industry leaders like Nickelodeon, Cartoon Network and Mediacorp.
8) Animagine
Animagine Studio was founded by Celeste Torres, a graduate in digital animation who serves as the Creative Director. The studio started with a children's series and has since evolved to offer a wide range of animation and design services that incorporate technological applications. Animagine aims to generate a complex offer of services and products that serve the needs of companies.
At Animagine, storytelling is seen as a strategy to develop links between companies and their clients, with the aim of impacting the target audience of their clients. The studio is committed to providing quality visual and aesthetic communication in all its forms, with the goal of creating a lasting impact on their clients' target audiences.
9) Gram

Gram has been in Singapore's animation scene since 2014, evolving from its humble beginnings to an established company in Singapore's animation industry. They are known for their animated explainer videos and results-driven strategy.
From their testimonials, it's also clear that Gram is a passionate animation studio who will go above and beyond to deliver the results you need.
10) Robot Playground
Robot Playground Media is a Singapore-based animation and visual effects studio. Their services include creating 2D and 3D animation, visual effects, and motion graphics. They have produced originals and adapted intellectual properties for major companies such as Disney Southeast Asia, Cartoon Network, Nickelodeon, Warner Bros. Discovery, and Viacom.
Their CG/VFX division provides high-end CG, motion graphics, and 3D animation services for companies, advertising agencies, broadcasters, and production houses. Currently, they're working on an animated horror anthology based on the young adult fiction book A Banquet for Hungry Ghosts.
Finding a studio that suits your needs
While all of Singapore's top animation studios are experts in the field, each one has its own unique strengths that cater to different needs. To see how CraveFX can answer your needs, contact us!