Top 10 Must-Watch Disney+ Animated Movies of All-Time
The not-so new kid on the block, Disney+ is now one of the biggest streaming platforms in Singapore. Their aggressive Disney+ marketing campaign may have paved the way for their popularity but their true selling point is the excellent movies they offer.
Best known for their animated movies, Disney+ is where you can stream most of Disney and Pixar's filmography. With stories that feel wonderfully human, Disney has carved out a niche in animation. Impeccable animation storytelling and top-notch graphics are all hallmarks of a great animation studio, and it's what our team at CraveFX also aspires to create. Aside from full-length animated features, animation studios can also create animated explainer videos and even animated music videos!
Since Disney movies are steeped in nostalgia, everyone is bound to have their favourites. After much deliberation and many nights of fierce debates, we have curated our top 10 must-watch Disney+ animated movies of all time.
Let's dive right in!
Coco
Coco follows the story of Miguel, an aspiring musician who dreams of becoming like his idol, Ernesto De La Cruz, a famous musician. In his quest, Miguel winds up in the land of the dead where he meets his beloved ancestors and befriends a mysterious ghost named Hector. As the story unfolds, the two find themselves diving deeper into a decades old mystery and old secrets — deadly ones.
Coco may be set in the land of the dead but it's simply bursting with life. Land of the dead? More like land of top-tier animation! Through the explosive colours and passionate characters, Pixar paints a vibrant picture of Mexican culture. Coco is a heartfelt story about family, and its lovely homage to Mexican culture and layered storytelling give it a distinctive edge. With its ability to make you ache with laughter in one moment and sob helplessly in another, Coco has all the markings of a great movie and is a guaranteed must-watch!
Encanto

Inspired by Colombian culture and its most prolific writer, Gabriel García Márquez, Encanto sparkles with Disney's magic touch. Set in the magical realm of Encanto, the Madrigals are a family blessed with magical gifts, with the only exception being Mirabel. She discovers that the magic of Encanto is in danger and embarks on a quest to save the magic. Sounds childish?
Well, give it a shot and you'll find that the story is imbued with complex themes and mature topics. It deals with inter-generational trauma, harsh feelings of inadequacy and complicated familial ties. On top of that, the songs were written by Lin Manuel Miranda, the guy behind the hit Broadway musicals Hamilton and In The Heights. His songwriting gives you a glimpse into the psyche of the characters and their raw emotions is something most audiences can relate to.
Encanto may seem whimsical and over the top, but its flawed yet endearing characters will resonate with you.
Zootopia

Furry animals working to solve crime together? Sounds plain and simple? Things aren't always what they seem and it's the same with Zootopia. In a city filled with talking animals, Zootopia is the perfect premise for an animated comedy. With both predators and prey coexisting in the same city, Zootopia is also the perfect premise to discuss themes of prejudice and discrimination.
Zootopia pairs two natural enemies together: a rookie rabbit cop, Judy Hopps, needs to team up with Nick Wilde, a sly criminal fox. The two work on a mysterious case and they uncover deep-rooted issues that threaten the peace of their city. In the face of such uncertainty, their fragile friendship is put to the test.
For both kids and grown ups, Zootopia is a great lesson on tolerance and acceptance in a diverse society.
Tangled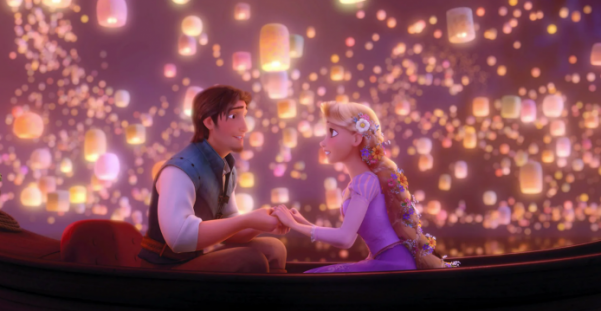 A classic Disney princess movie, Tangled is Disney's retelling of Rapunzel. In Tangled, Rapunzel is a lost princess kidnapped by a witch, Mother Gothel, who locks her in a tower. Instead of Prince Charming, Rapunzel meets an equally charming thief, Flynn Rider, who mistakenly climbs her tower in an attempt to escape capture. The two escape the tower but fall into their fair share of trouble as they run from their captors.
Tangled subverts Disney's usual tropes by showing a damsel who is more than capable of rescuing herself. A seasoned thief, Flynn Rider has also stolen our hearts and will always be this writer's favourite Disney prince. The songs in Tangled are also highly underrated and "I see the light" is arguably superior to a famous ballad about being unbothered by the cold.
Ratatouille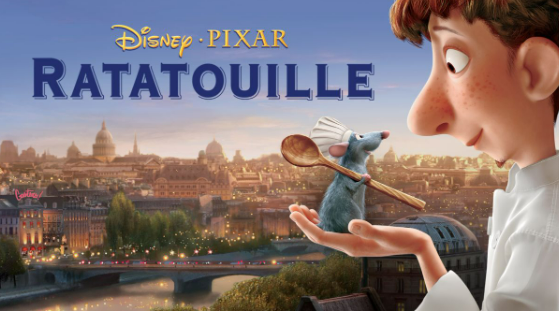 With such a unique story, Ratatouille is iconic in its own right. I mean, a rat controlling a chef by tugging on his hair? It doesn't get more far-fetched than that! Ratatouille is a beautiful message about not letting your circumstances define your abilities. It's about embracing your gifts and pursuing it despite the odds.
The movie introduces Remy, a rat who dreams of becoming a chef. To pursue his dreams, he moves to Paris and meets Linguini, a garbage boy working in a restaurant. Together, they team up and navigate the hilarious challenges of letting a rat cook. It's a wholesome and delightful watch!
The Emperor's New Groove

Probably the biggest outlier amongst Disney movies, The Emperor's New Groove feels like a fever dream. It nearly became one as it was almost cancelled! Thankfully, it still got produced albeit with a very short runway of two years to finish production. The tight deadline could explain its outlandish story and wacky humour because any suggestion was quickly accepted and the audience was definitely in for a treat!
The story follows an entitled emperor, Kuzco, who gets transformed into a llama by his evil advisor, Yzma. Kuzco is stranded until he meets Pacha, a kind-hearted peasant who agrees to help him in exchange for his village's safety. By starting off with such an unlikeable protagonist, The Emperor's New Groove shows you how character development is done because you'll find yourself rooting for Kuzco and laugh at his antics. Even Yzma, our villainess, is hilarious – and you may find yourself rooting for her too!
The Emperor's New Groove was released 20 years ago but its timeless humour will still make you laugh, making it a must-watch.
Big Hero 6

Based on the marvel comics, Disney's Big Hero 6 is set in the futuristic city of San Fransokyo. After the death of his brother, Hiro Hamada, a young robotics prodigy is thrown into a dangerous turn of events. He teams up with his brother's healthcare provider robot, Baymax and his friends, Go Go Tamago, Wasabi, Honey Lemon and Fred to form a tech-powered superhero team.
The movie is worth the watch just for Baymax alone. Beyond Baymax, the action sequences and motion graphics were amazing and as a motion graphics company, we learned plenty.
After all, the amazing visuals behind Big Hero 6 won them an Oscar for the Best Animated Film.
The Incredibles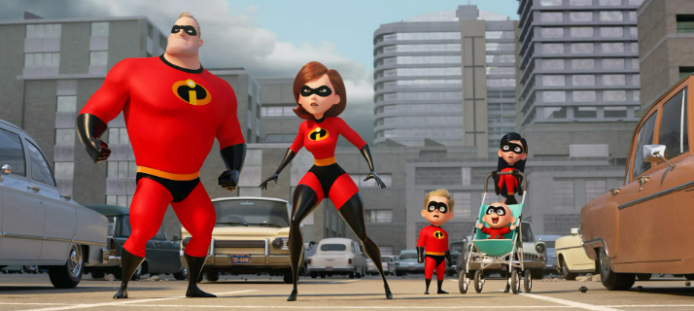 Another Pixar classic about family (as you can tell, there's a bit of a recurring theme), The Incredibles will forever be a fan-favourite. Mr Incredible falls in love with Elastigirl during his days as a superhero and marries her. They start a family but are forced to live a boring life as the government has banned all superhero activities. Mr Incredible yearns for his glory days and jumps on the opportunity to relive them when he's hired to fight evil for the last time. He gets into trouble and it's up to his family to rescue him.
Despite its larger than life story about superheroes, The Incredibles is about finding contentment. Happiness lies within the simple things and the family you choose is one of them.
Monsters, Inc.

Monsters, Inc. is set in Monstropolis, a city for monsters. Some of them work for Monsters Incorporated, an electrical company that powers the city. The company's top scarer, Sully works with his best friend and assistant, Mike to scare as many children as possible. However, their lives are turned upside down when a little girl from the human world follows them back to Monstropolis.
With a lovable cast of characters, Monsters, Inc. is incredibly fun to watch. It also has its share of touching moments amidst all the funny antics, a testament to its excellent screenwriting. It's truly one of Pixar's best productions.
Toy Story

It's no surprise that Toy Story earned a rare score of 100% on Rotten Tomatoes. It's a simple story with a strong emotional core about friendship and overcoming differences. Toy Story was a huge risk for Pixar as it was their first collaboration with Disney. It was also the first full-length, 3D computer animated film, a huge milestone for animation. The studio has progressed by leaps and bounds since then – Toy Story is nearing its third decade now, but the animation still holds up well!
Toy Story follows Woody, a cowboy doll belonging to a young boy named Andy. Woody's position as Andy's favourite toy is threatened by the arrival of Buzz Lightyear, a popular action figure. Woody attempts to sabotage Buzz, but things go wrong and they land in the hands of a destructive kid named Sid. The two rivals will go on a dangerous journey to reunite with Andy.
If you're already a fan of the Toy Story instalments, be sure to catch Lightyear, the origin story of Buzz Lightyear (the character the toy is based on), which is already out in theatres!
Conclusion
These 10 films are all must-watch movies but Disney+ has plenty more to offer. Keep exploring and you might even find some hidden gems. Happy binge watching!