The devastating impact of COVID-19 is unavoidable – many have lost their jobs, profits have plummeted, and some are pulling their hair out from the pandemic-induced stress.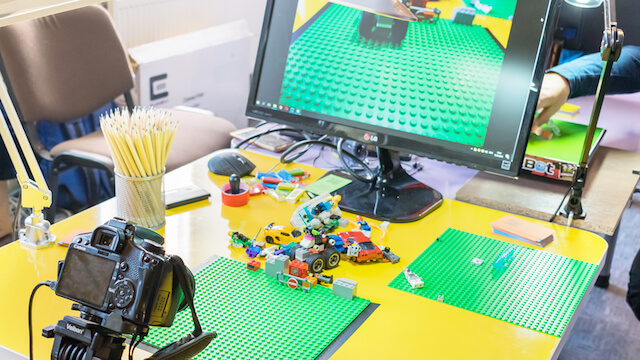 Either way – it's not looking good.
Medical professionals such as doctors, nurses, and vaccine researchers are doing their utmost to help put an end to this crisis.
The situation has sent markets plunging into turmoil – precipitating pay cuts and retrenchments in a wide swathe of industries.
The impact of COVID-19
Before COVID-19 emerged – the most disastrous economic crisis was in 2008 – said to be the toughest economic disaster ever known after the Great Depression of 1929.
To absolutely no one's delight, COVID-19 has taken the unfortunate lead, and we've all gotten caught up in yet another recession.
I guess you could call this a "bat" situation.
The tourism and travel, retail, and the airline industries have been hit the hardest in this recession. Various airlines and travel agencies have been forced to provide multiple booking cancellations and cash flow has taken a nosedive, with the new travel restrictions putting an end to the usual exodus of mid-year holiday goers.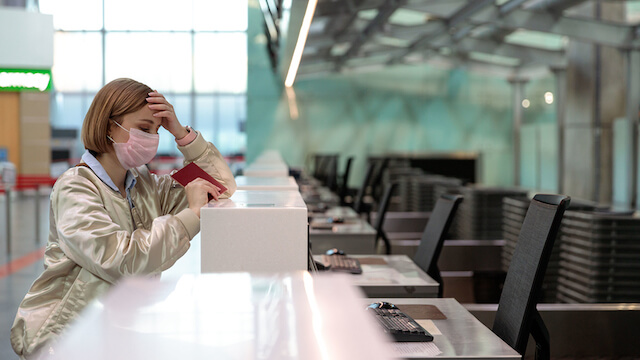 In Singapore, the pandemic has resulted in a daily loss of between 18,000 to 20,000 visitors. The crisis has even pushed airline companies to axe its passenger capacity by 96 percent ever since April began, even enforcing cost-cutting initiatives like a voluntary no-pay leave scheme.
While the airline industry is taking a massive hit amid this economic crisis – so are many of our favourite local F&B outlets and restaurants. Liang Food Caterer has seen a drastic 80 percent drop in business. Maybank Kim Eng economists have predicted that job losses are to go up to approximately 150,000 to 200,000 in 2020.
However – all hope is not lost!
Many businesses out there have adapted. Instead of serving customers face-to-face – many have introduced enhanced delivery services, contactless systems, and remote banking services.
Similarly, animated video production is a fantastic area to focus your attentions. Many animation companies are hopping on this opportunity to aid businesses in marketing or promote one's services or products.
At the end of the day, it's really about how fast you can pivot your business to ensure that you're still, if not thriving, then at least surviving, in the much-vaunted new normal.
How animation is flourishing
Live-action production right now is verboten; it's hard to push out content when you're so used to filming your shots in person or communicating face-to-face with your team.
But some forms of productions are still proceeding without a hitch.
Voice recordings are one such example. While you can't beat the quality of a studio recording, if you've got a semi-professional setup at home, voice over recordings can be done much quicker in the comfort of one's home. It has also become a whole lot easier to get hold of talent from anywhere across the globe; as long as you're connected to the internet.
Based on a Hulu spokesperson, the Solar Opposites Q&A didn't take much damage from the restrictions of social distancing, and only required voice actors to record remotely.
Taking a closer look, we have The Blacklist, the NBC thriller which turned to animation for its recent Season 7 finale just last Friday, May 15. They may have had to cut the season short – from 22 episodes to 19 episodes – but, it was still a success among the audience!
If you're not aware of this – The Blacklist was initially a graphic novel to begin with. So, co-showrunner John Eisendrath suggested relying on animation to replace live-action.
With no physical production in place – animators had to pull double duty to finish up the necessary sequences for The Blacklist. This approach had its silver linings – it was much simpler to edit or try new ideas in an animated world as opposed to shooting from a helicopter or drone.
Dialogue or inner thoughts within the show characters became easier to express as well – alongside the easy-to-understand content and elevated visual appeal. All the producers had to do was to include text boxes and bubbles for better comprehension.
An enhanced character appearance? Animation has got it covered too!
Proof, the animation house of Eisendrath's brother-in-law was able to polish their proprietary shaders when it came to the fully-rendered shots. End-result? Extra details for a refined appearance – a level of control you might not be able to achieve as easily with live-action.
Here's a little sneak peek if you haven't caught the finale.
The main takeaway
You can't stop marketing or advertising in the thick of a global crisis – it's all about generating new ways and ideas to keep your business alive.
Don't let a crisis stop you from maintaining (or even improving) your business recognition – it's what you need to put yourself out there in the market! At times like this, it's the effort you put into and action you take, which matters the most.
So, ready to give animation a try and see what it can do for your business? Let's get started together and see its positive effects then!