As a business, we're always looking for more creative ways to reel our audience in; this can range from new products to loyalty programmes designed to increase customer retention.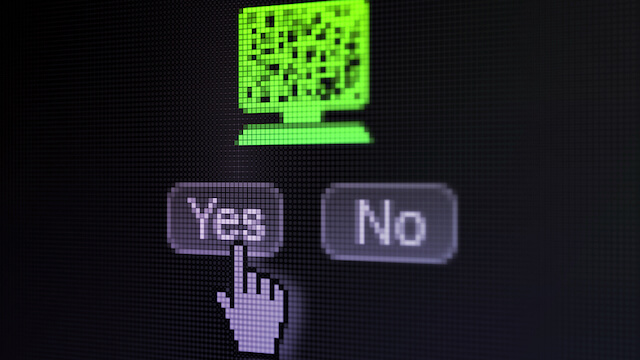 One trend we've observed recently is an increase in the use of interactive videos to engage and entertain.
Let's find out why they're picking up steam.
Interactive videos: What are they?
Going beyond just the "play" and "pause" button, an interactive video gives users the power to interact with video using a range of different tools. Drag, click, scroll or hover – now you can enjoy a whole new experience with videos.
Confused? Think website, except that it's in video form like this:
In Coldplay's interactive video for their song "Ink", viewers are taken on a forlorn journey to the ends of the earth in search of a man's lost love, where they get the chance to make decisions that lead up to a final outcome. With over 300 possible endings, users get to select different options over and over again until they end up with a satisfactory conclusion.
Branching is the central feature used in this video. This function allows users to influence the way the narrative progresses as they get to choose their path.
Apart from branching, there are other key features that can be incorporated into interactive videos like:
Hotspots: Clickable buttons/areas in a video that bring viewers to a different web page or unveil content directly in the video itself, like product pricing for example. In general, there are two different types of hotspots.
– Static: Anchored to a fixed position in a video, and remaining still throughout.
– Sticky: Stuck to people or objects and follow as they move in the video.
Data inputs: Users are able to enter information like age, name and more, through form fields.
360° views: Users can view the video in all directions by dragging the screen within a video frame.
Quizzes: Who doesn't like finding out more about themselves? A quiz uses a combination of branching and buttons to present users with personalised results.
Uses: Why & How
Hotspots
These are commonly used in interactive videos by fashion or cosmetics industries. It's a simple and easy way to showcase products to consumers.
In Maybelline's case, the video allows the viewer to choose their desired makeup style and teaches them the application methods for achieving that look.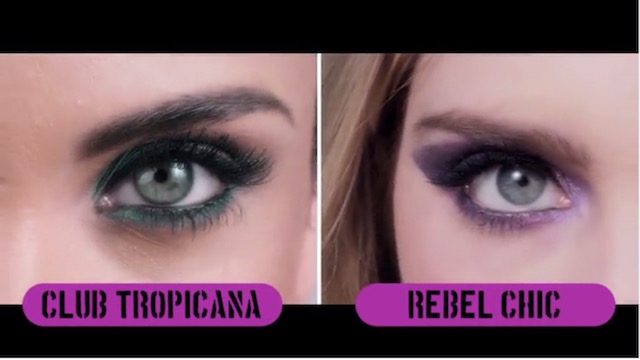 Watch the interactive video here
All the viewer has to do is click on the pink buttons below each look to be directed to the corresponding video tutorial.
Sticky hotspot
Sticky hotspots have an edge over static hotspots as viewers seem to find it more engaging. In fact, according to Wirewax, static hotspots have nine times higher user activity compared to static hotspots; hence, generating more views.
One good example would be Mango's interactive video featuring their Menswear for High Summer 2019. With a dynamic shoppable overlay along with product information, images, pricing and a separate path to purchase, it kicks users' shopping experience up a notch.

Watch the interactive video here
Branching
With branching, the user adopts an active role in the viewing ex perience and steers the narrative according to the choices they make – something you can't do in a linear video. This feature also gives marketers the opportunity to appeal to consumers with an immersive gamified video experience.
Here's how Toyota executed this approach excellently with their "Choose Your Wild" interactive experience.

Watch the interactive video here
Quizzes
This feature incorporates branching quite heavily.
Instead of making decisions that influence the narrative flow, viewers answer multiple choice questions that are featured throughout the video.
This makes such videos especially effective for educational purposes.
In fact, we've tried our hand at this novel video format for one of our clients – the Ministry of Education (MOE) – to educate primary school children about museum etiquette before they explore the gallery.
The video poses different questions to the viewer after showing them a scenario. The viewer will then have to choose the correct answer from the options available. If the wrong option was chosen, they will be shown the consequences of their action and given a chance to try again. Alternatively, feedback can be delayed till the end of the game, where they receive a scorecard.
360° view
Whether you're behind a desktop or a mobile screen, prepare to be virtually transported into a foreign environment. This feature is most apt for showing off the interior of a house or workspace especially in a time where showrooms may not be as accessible.
All in all, interactive videos have proven useful for businesses to engage their audiences in a fresh, innovative way.
According to MarketingProfs, a B2B marketing conference, interactive videos have a higher click through rate of over 11% as compared to banner ads, Google displays and Youtube annotations.
Most importantly, interactive videos have allowed for more meaningful video metric tracking with the ability to track clicks within a video, evaluate various paths taken using the branching feature, gather information with video form fields and so on.
Findings from Mobilemarketer, a leading publication run by Industry Dive, even discovered that interactive video ads increased viewing time by 47%. In other words, it may be time for you to make a corporate animation video for advertising.
The interactive experience alternative: 360° virtual tours
Looking to pack a bit more flavour into your marketing strategy but not exactly keen on churning out a video? Perhaps consider a virtual tour.
It's where you take multiple high-resolution shots captured at different angles, known as "spins", and magically "stitch" them together to form a long, narrow simulation of a location. This allows viewers to have a 360° view of the environment.
The user is given complete control over the navigation – they can drag the picture in any direction they want and can even zoom in and out to get a better look of the scene.
Here's one of our own works, where we showcase our entire office, allowing you to pay us a virtual visit from the comfort of wherever you are.
Embedding the 360° virtual tour onto your website's landing page also has a number of perks: website optimisation, increasing interactivity of content and boosting organic traffic.
So, how does this apply to your business?
With the temporary halt in live-action productions due to COVID-19, animation is the more viable option for marketing.
Many businesses have already dipped their toes into the deep end of animation, it's up to you and your chosen animation and interactive design agency to take the plunge and stay ahead of the curve with interactive videos.
Together, we can make a remarkable video to enhance your marketing strategy and help you take the lead. Feel free to discuss the animated video production cost with us too; we're open to suggesting a quote which matches your objectives and fits your budget best!