The Evolution of Disney Animation Styles
At the forefront of animation, Walt Disney Animation has seen some big breakthroughs in animation technology – an aspect that all animators must work with. Even at CraveFX, as a Singapore 3D animation studio, we pride ourselves on using the best technology for maximum realism.
Founded almost a century ago, Walt Disney Animation Studios has been around for a while. Some of their best works can also be found on our list for the top 10 must watch Disney+ animated movies of all time.
However, when you compare their works throughout the decades, you may also see a distinct change in Disney's animation. Let's check out Disney's evolution in animation styles and the technology that made them possible, starting from the very beginning…
The Golden Era (1937 – 1942)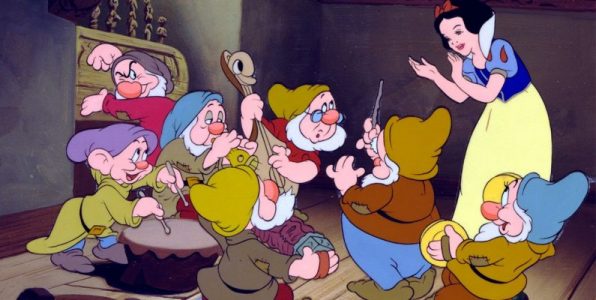 This is the age where Disney made their first ever feature animated film, Snow White and the Seven Dwarves (1937). This was groundbreaking for animation at that time and Disney soared even higher when they won the first ever Academy Award (the Oscars) for an animated feature with Pinocchio (1940).
This era was characterised by:
Hand drawn Animation
Multiplane Camera
Rotoscoping
Surround Sound
Multiplane Camera

How do you add more dimension to a still painting? How can you make hand-drawn scenery more realistic? This was a problem Walt Disney faced in the early days of animation.
First used in Snow White and the Seven Dwarves, the multiplane camera was designed to make cartoons more realistic and enjoyable. By separating a flat scenery into different elements, the camera was able to give a 2D image more depth of field. The distance of each element from the viewer could be controlled, making the scenery look more realistic when the camera was moving.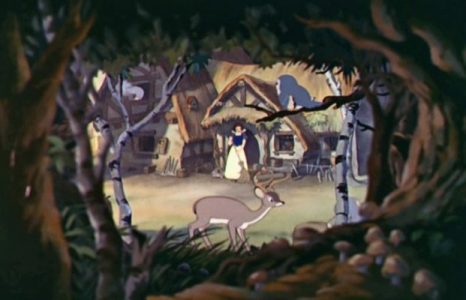 With the multiplane camera, it really feels as though you are peeking at Snow White through the bushes.
Rotoscoping
Invented by Max Fleischer, rotoscoping is a process where animators would trace over live-action frames to make animated action look more realistic. Even for Walt's time, rotoscoping was already a popular technique. Animators would use live actors and model their movements in their drawings.
In Snow White and the seven dwarfs, the dancing sequences were rotoscoped so character movements looked more real. It's a tedious process and while it still exists today, rotoscoping is now mostly done on computers.
Wartime Era (1942 – 1949)
With animators being drafted to fight in the war and budget cuts, Disney had little room for creative liberties. What's more, the studio was also conscripted by the US army to produce wartime propaganda. However, they still managed to push creative boundaries with The Three Caballeros (1944), known for its distinct outlandish style and Make Mine Music (1946), which takes you on a jazzy journey.
This era was characterised by:
Lower budgets
Wartime Propaganda
Package Films
The Silver Era (1950 – 1967)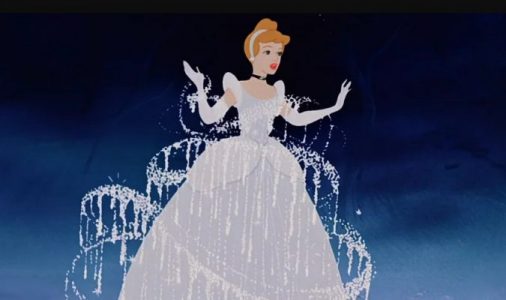 Now that the post-war era was in full swing, Cinderella (1950) marked Disney's return to glamour and romance.
This era was characterised by:
Fairy-tale adaptations
Narrative-style filmmaking
Using songs in storytelling
Xerography
Xerography
Instead of painting on animation cels by hand, animators could now use xerography to print their drawings directly onto animation cels. This meant that animators no longer had to painstakingly ink each individual cel, saving time and money (and their hands).
Back then, xerography could only be used in black so characters had to be outlined in black – which had a few flaws. Upon closer inspection, you could see faint pencil marks on the outlines of drawings. Black lines were also much thicker as compared to the more delicate tracings of previous films.
However, it proved to be exceptionally useful in 101 Dalmations, since the studio could essentially photocopy all 101 dogs instead of drawing them by hand. While it was restrictive, xerography saved the studio millions and it was in use until The Little Mermaid (1989).
The Bronze Era (1970 – 1988)
The death of Walt Disney flung the company into a darker era. This was one of Disney's most experimental phases and stories took on a darker tone. The studio struggled in the absence of its founder and most of this era's films did not resonate much with the audience. With xerography, the films of this period also had a "scratchy" look due to its heavy black lines.
This era was characterised by:
Darker themes
Xerography
Little success in the box office
Computer Animation
Although this was a particularly difficult period, it was also when Disney combined hand drawn animation with computer animation for the first time. In The Great Mouse Detective (1986), the studio experimented with computer animation. With new CGI advancements (at the time), Disney was able to create a computer animated sequence for the movie's Big Ben confrontation climax.
The Renaissance Era (1989 – 1999)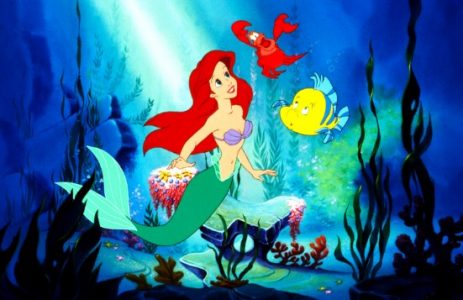 The era that evokes the strongest emotions from millennials and inspired all Disney adults, Disney's renaissance era is one of its most iconic periods. Most of the films here were huge successes, catapulting Disney out of its dark ages.
The stories told in this era were magical, romantic and dreamy, usually based on fairy tales or popular mythology. Marked by their now iconic musical sequences, the films from Disney's renaissance were a massive hit with audiences.
This era was characterised by:
Musical sequences
Emotional storytelling
2D & 3D animation
2D & 3D Animation – CAPS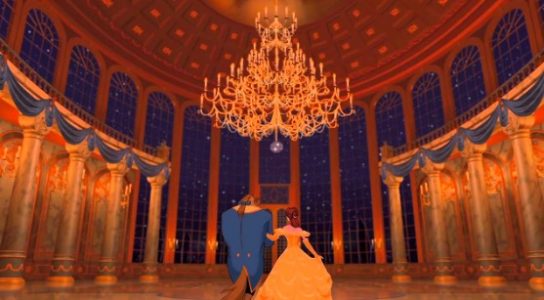 In Beauty and the Beast (1991), Disney combined 2D animation with 3D animation to make the backdrop more realistic. The 3D elements were integrated with sister company Pixar's Computer Animation Production System (CAPS), which gave the scene more depth. Alongside the sweeping camera moves, the ballroom sequence in Beauty and the Beast looked grand and romantic, taking everyone's breath away.
The Post-Renaissance Era (2000 – 2009)
Entering another experimental phase, Disney departed from their musical sequences. The movies from this period were wackier and goofier; with The Emperor's New Groove (2000) being the best example. Except for Lilo and Stitch (2002), most of the movies in this era didn't do too well in the box office. However, this was partly attributed to audiences being drawn to much more popular film franchises that were released at that time, such as Harry Potter and Lord of the Rings.

For the first time ever, Disney used full CGI in Chicken Little (2005). Technically speaking, Dinosaur (2000) was really Disney's first attempt at full CGI animation since all its characters were CGI. However, the background and scenery used in Dinosaur were all live action.
This era was marked by:
Experimental storytelling
No musical sequences
Disney's first CGI animation
The Revival Era (2009 – Today)

Also called the second Disney renaissance, the revival era brought Disney to even greater heights. Most of the movies in their era were critically acclaimed, winning Disney multiple awards. This included Frozen and Frozen 2, which raked in over $2 billion dollars worldwide.
While they brought back their musical sequences, there was a departure from the usual themes of romance and adventure. Instead, more nuanced themes were introduced such as self-discovery, familial ties, emotional connectivity and generational trauma. The movies in the revival era were also more culturally diverse, which made them a lot more relevant to international audiences.
This era is characterised by:
CGI animation
Musical sequences
Cultural diversity
Nuanced themes
Stunning CGI hair
Disney's Animated Hair Systems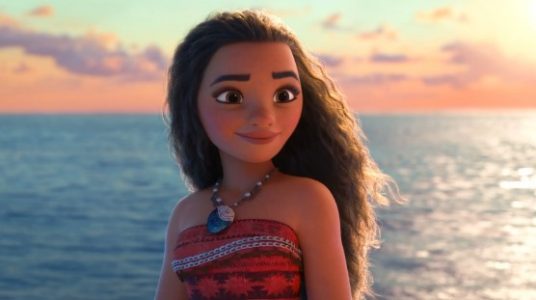 Ever wondered how Disney animates such realistic and gorgeous hair?
Starting with Rapunzel's CGI hair, the studio had to work with simulated hair that could respond to the environment and the character's movements. This meant that hair simulation systems had to be used in order to create dynamic, believable hair. One of them was "Quicksilver" software, which could render 1000 strands of hair per frame.
A hair-grooming system called Tonic was also created so artists could style characters' hair in various ways. While working on Moana (2016), Tonic was adjusted to create curls. This was quickly put to use in Encanto (2021), since it's the first animated film to feature all curl types from 1A to 4C, an impressive feat!
Want To Push The Creative Boundaries?
Disney is always challenging creative boundaries – a big reason behind their success. Although there were pitfalls along the way, their failures often launched them into a bigger, bolder era.
Push the creative boundaries with us! Contact us here.