The perfect formula to video advertising doesn't exist – each target audience has different preferences, trends are ever-changing and people interpret content in various ways.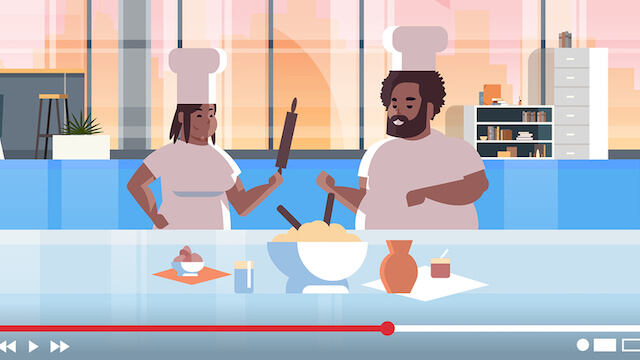 Crafting the perfect advertising video requires a long process of trial and error.
The good news is that there are several highly recommended methods for pushing out compelling visual content to boost brand recognition and profits.
And that's where corporate animation comes into the picture.
So, why animation?
Considering how animation eliminates the need for live cast and crew to gather during live shoots, it's a safe alternative to live-action videos in light of the pandemic situation.
In fact, prior to this global crisis, animation has already made a name for itself in the advertising industry.
Softway Solutions, a strategic digital solutions company that also offers branding services, mentioned how real-time footage may not be sufficient to show the internal workings of a product or process comprehensively. Animation may be a more viable option as information can be shown in a more visually attractive manner that promotes better recall value.
In addition, Softway Solutions also notes that animation ignites the imagination as it's capable of going beyond the realistic. Whether it's 2D or 3D animation, animated videos allow new creations or products to be introduced in a captivating manner that piques the interest of your audience toward your inventions. Both product features and specifications can be easily demonstrated to provide customers with a better picture of what you're selling. With that, they're more likely to anticipate the next product launch and this may even boost brand awareness and word-of-mouth marketing.
Incorporating animation into your advertising strategy can enhance the aesthetic surrounding your brand and this appeals especially to millennials.
What's more, it's often less labour-intensive, more cost-efficient and takes less time to produce. An added bonus would be that you'll get to pre-sell your product even before the physical product is ready!
According to Senior Lecturer Elizabeth FitzGerald's study of 221 undergraduate students from the Institute of Educational Technology, 105 students were bimodal learners (no particular preference), 105 were visual learners, and the remaining 11 were verbal learners.
This is why explainer videos are so relevant. It offers both verbal and visual cues for enhanced learning, therefore appealing to all three groups of students. Based on Social Media Today, a leading industry publication run by Industry Dive, 95% of users watch explainer videos to know more about a service or product. In their findings, they also learnt that 97% of video marketers found videos helpful for users to understand their services or products better and even boost sales.
It may be hard to believe that simply adding an animated explainer video to a homepage could increase conversion rates by 20% but that's precisely what happened for Rypple, a social performance management platform managed by Salesforce. An estimated 30% of page visitors watched the video with about 50% of those viewers watching the video from start to end.
Maybe it's time to consider using animation to reap the same benefits as Rypple.
The application of animation in advertising
In light of the COVID-19 pandemic, the Government of the United Kingdom has released an animated video to inform the public about its Test and Trace service, aimed at preventing the spread of the virus.
Unlike the combination of moving visuals and sound, text is often less appealing and more difficult to digest. Hence, many businesses have decided to put animation to good use in advertising.
Airbnb, tourists' go-to app for affordable trips and unforgettable memories, introduced the human touch into their ad through an emotional video based on a true story by one of their guests. The video tugs on viewers' heartstrings via simple, artistic animation that conveys the narrative along with Airbnb's brand message clearly. This video has now gained almost 6 million views.
Google is no stranger to using animation either. After discovering how many people were struggling to install the right number of solar panels on their homes due to a lack of knowledge about cost-savings and the amount of sunlight a household can receive, Google started Project Sunroof.
Thanks to animation, all it takes is a 1 and a half minute clip for anyone to know how Project Sunroof works. Apart from the ability to present complex concepts in an engaging and easily accessible manner, animation also allows the video to feature visuals that would otherwise be difficult to capture through live-action (such as the glaring sun up close).
Dive into something new
In the marketing world, businesses are always coming up with new ways to tweak their marketing strategies to attract, impress, and profit – this is where animation comes into play.
That said, there's nothing wrong with being green in animation – simply enlist the help of a professional!
We're more than happy to give you some advice on where to get started. We'll help you navigate and make the best choices from the many motion graphics styles available as we join hands together with you to come up with an intriguing, informational piece to educate your audience. So, let us work with your marketing team and churn out something spectacular!