We've seen the wonders of animation – how it continues to flourish during this pandemic and how its versatility allows it to be used across industries.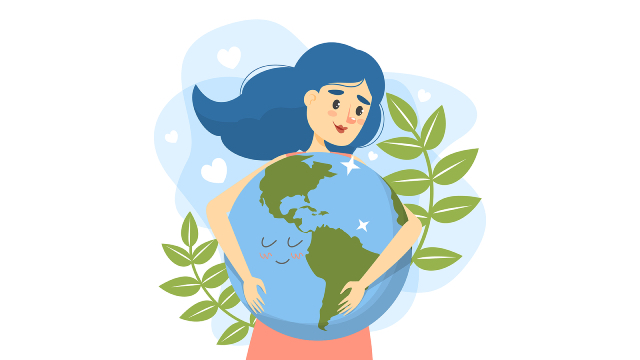 This time, we're looking at how animation can promote meaningful social causes.
With animation's popularity, it's no surprise to see it shining within the community of non-profit or charity organisations.
Why animation?
Social distancing and live-action video production don't play well in these times. Gathering an entire team for filming might jeopardise their health and flout government guidelines. Hence, live-action filming isn't a viable option for businesses now.
Although advocacy films have had their fair share of success over the years – it is near impossible to gather a large group for filming because of the pandemic.
Case in point, The Day After Tomorrow.
This blockbuster earned nearly half a billion dollars globally in just over a month. More significantly, it managed to increase awareness about global warming and even galvanised some viewers into taking environmentally-conscious actions.
Although the film's impact is undeniable, filming a production of this scale amidst the crisis will be no easy feat.
It's safe to say that animation has the upper hand at this moment. In fact, many have already gone ahead with the option to use animation, be it for music videos or advertisements during this COVID-19 pandemic.
The same goes for the United Nations High Commissioner for Refugees (UNHCR) in a campaign to encourage youth to draw in solidarity with refugees amid the pandemic. The UN Refugee agency, which aims to protect refugees, stateless people and forcibly displaced communities, decided to get young artists to submit their drawings for this cause and animated 7 drawings out of 2,000 submissions.
This particular artwork, named "Ray of Hope" portrays how donations were able to offer some relief to refugees.
Animation doesn't necessarily have to be for major social causes. It can be used to convey a simple message to the masses and still be employed for a good purpose.
Take the medical industry for instance. We've seen animations like explainer videos that promote healthy living. There are even animated videos which educate viewers on ways to prevent themselves from contracting different illnesses or teach them how to plan their diets.
In St John Ambulance's case, they produced an animation to instruct the public on how to save a choking baby.
Short, simple, and direct – nostalgia and humour were incorporated in the 3D animation video clip. The animation's style is reminiscent of Toy Story and viewers can't help but recall fond childhood memories of watching this iconic Disney franchise.
Apart from its appeal, it effectively depicts toddlers' tendency to swallow small objects and informs the audience on ways to handle such situations.
By being relatable, informative and entertaining, they've definitely made this piece one to remember.
Meanwhile, there are also animators like Kirsten Lepore, the stop-motion animation director who came up with Adventure Time's first-ever stop-motion episode, who joined a team of animators to work on an advocacy film for Planned Parenthood. The aim was to celebrate the non-profit organisation's 100th anniversary and it's success in providing sexual healthcare to the world.
Lepore mentioned how advocacy films are booming as short videos circulate well on the Internet and can reach audiences better. She adds on by saying that animated video production costs are a lot more flexible as compared to live-action and animation allows for bursts of creativity without having what's portrayed on screen to be too literal.
It's time to take action
We've seen animation's efficacy in spreading awareness for causes but it doesn't end there.
Animation has thrived in many different areas, particularly for businesses – regardless of industry.
From visual effects and motion graphics to interactive videos, there's a lot that an animation company can do to get prospective customers interested in your products or services. So, allow us to step in and assist you as you're getting ready to churn out your next video!