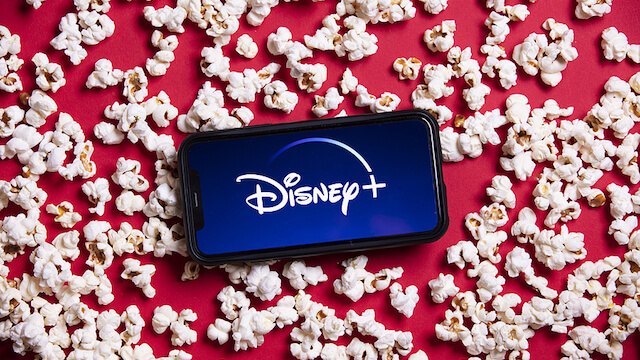 Way before they entered the over-the-top streaming scene in Singapore, Disney+ already had a solid marketing strategy in place.
They knew exactly how to leverage various online and out-of-home platforms, capitalise on networking with partners and drive discount and promotion tactics to raise awareness and expand their reach.
One might think that that's an extensive marketing campaign but this isn't close to all that Disney+ had prepared to promote their streaming service.
Weaving creativity into a marketing strategy
Disney's marketing strategy was focused on enticing consumers to subscribe to the service which offers compartmentalised, exclusive content for fans of Disney, Marvel, Star Wars, Pixar, National Geographic, and even Star.
In the initial phases of the campaign, they pushed out marketing collateral all over the Internet, exciting audiences with sneak peeks on YouTube along with a detailed rundown of Disney+ animated movies, shows and films available on the streaming service through a 233 tweet long thread on Twitter.
But that's just scratching the surface.
One portion of their multifaceted marketing blitz was the launch celebration at the Marina Bay Sands with musical performances by local celebrities, like JJ Lin and Nathan Hartono, accompanying the single largest projection mapping show in Singapore.
This show was even televised simultaneously on popular cable channels such as Mediacorp Channel 5 & Channel 8 and streamed on meWATCH and Facebook.
Before this, they also released six thematic countdown-to-launch teasers online.
Through these teasers, it's apparent that Disney+'s marketing team worked with the right Singapore video production company and made great effort to localise all marketing collateral for this campaign since these videos featured a tasteful integration of different aspects of content available on Disney+ with Singaporean landmarks and local cultural elements.
Successful market penetration
But is such an elaborate marketing campaign truly effective in driving brand awareness and conversion?
For starters, the marketing campaign for the launch of Disney+ earlier in the US managed to achieve significant results.
Analysts at UBS mentioned that they surveyed 1,000 consumers in mid-October 2019, and 86 percent are aware of Disney+, while 44 percent were most likely to subscribe.
Their marketing efforts to penetrate the Singapore market, can be deemed a success as well. Results taken from a survey done by management consultancy Pioneer Consulting Asia Pacific reflected data collected from 194 Singapore residents.
The study revealed that 78% were aware of Disney+'s launch while 70% already had intentions to subscribe to the streaming platform even before it was rolled out.
Meanwhile, the survey also discovered that the campaign was more well-received by youth respondents (those below the age of 25), as 92% of this pool were aware of the Disney+ launch as compared to just 59% for respondents aged 25 and above.
Though brand awareness was stronger among the younger audience, 72% of respondents above 25 were inclined to become subscribers of Disney+. This could be attributed to higher spending power for those aged 25 and above.
Effective marketing is achievable
Disney+'s launch promotion was no small feat. Though brands rarely require such elaborate marketing campaigns, one prominent takeaway from this case study is the importance of strong content creation.
From localised launch countdown teasers to large scale projection mapping of Disney elements on local landmarks, Disney+'s marketing plan was well-supported by engaging and relevant content throughout their campaign.
Even if you don't require such an extensive affair, good content is still crucial for captivating your target audience.
As an animation and virtual reality company in Singapore, our diverse selection of services range from motion graphics, 2D and 3D animation to interactive media.
Trust us to churn out unique and compelling content for your brand.
Whether it's a promotional product video, animated corporate video or live streaming – we've got you covered!