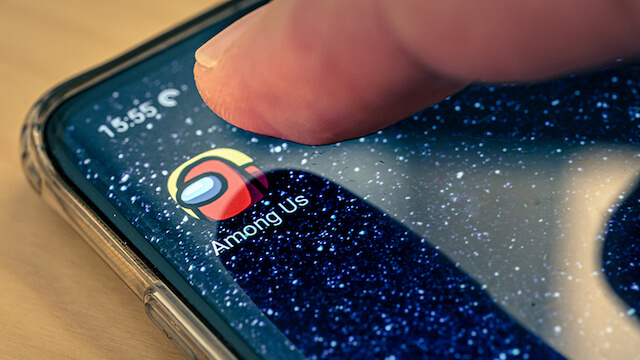 Ever since the COVID-19 pandemic, there's been a 4% increase in the global gaming population.
In fact, based on data found by leading consulting firm Simon-Kucher, out of over 13,000 respondents in 17 different countries, 39% have started spending more on video games during the crisis, but 21% of gamers said that there was a higher chance of them increasing their spending on games even more once a "post-COVID-19" world emerges.
Seems like a good portion of those who were starting to game during the lockdown period intend to continue even after it's over.
One game in particular had 3.8 million concurrent players in total on both Steam and mobile platforms during late September.
This game is none other than "Among Us".
It has since managed to reel in over 60 million daily users and has more than 100 million downloads on the Apple App Store and Google Play.
What's strange is that the game was actually released in 2018 but gained worldwide attention only recently.
What was the reason behind its sudden boom?
Becoming a mega-hit in 2020
Among Us is an online multiplayer social deduction game created by InnerSloth.
Each round allows for 4 to 10 players and the game will randomly select either 1 or 2 murderous imposters while the rest are crew members.
To win, the imposters have to annihilate the entire crew without revealing their identity. Conversely, crew members can win the game if they manage to complete all their tasks on the spaceship before the Imposter eliminates everyone.
Another way for them to win is if the crew members are able to sniff out the imposters with their keen deductive skills (or by simply following their gut feeling) and eject them off the spaceship.
Although the game is simple and is pretty similar to other popular games like Werewolf and Town of Salem, its familiar and straightforward concept is part of its appeal.
According to CNBC, the game had nearly 42 million downloads on Steam during the first half of September.
During an interview with Kotaku, a video game website and blog, Among Us artist Marcus Broamander noted that though the game was actually released in 2018, it did not receive much traction till 2020 due to their "poor marketing".
Still, according to Randy Nelson, SensorTower's head of mobile insights, Among Us managed to build a small yet loyal following over a period of two years before Twitch streamers brought the game under the spotlight.
It all began when a few Twitch streamers started playing the game with an audience of just a few hundred viewers.
However, once the end of August hit, the viewership snowballed up to more than 100,000.
The early bursts of exposure by various famous streamers have contributed plenty in promoting the game.
By the end of July, Among Us had shot up 400 positions and claimed a spot on the chart for the top 50 highest number of average viewers on Twitch.
This was the result of extremely popular streams by xQc and Sodapoppin who both attracted tens of thousands of viewers. On top of that, the combined viewership of eight Korean streamers contributed to making the game go viral on Twitch.
The game has become so popular that there's even an ongoing Among Us YouTube series portraying how people typically play the game.
Here's a sneak peek of the series:
That's not all – avid fans of Among Us have also started creating their own content based off the game.
Fan-made animation
From creative music videos, memes, to short YouTube series – fans have come up with all sorts of animation to express their love for the game.
Check out this simple yet innovative "music video"!
Players change their usernames to the lyrics of a song and arrange themselves in a way that causes the lyrics in their username to fit the timing of the song.
A recent fan-made 3D animation did a splendid job at amplifying the terror of witnessing an imposter going in for the kill.
This was a major upgrade from the simple 2D-animated kills in the game.
Instagram user @glitchling.art produced a spectacular 3D render of a seemingly harmless yellow Among Us crewmember.
The character then reveals its grotesque alien form – a cavernous mouth, multiple glaring eyes, deadly fangs, razor-sharp tendrils and rending claws breaking out of its suit.
It's certainly not the first fan-made animation to depict the game in such a frightening manner but its attention to detail and quality of work is definitely praiseworthy.
Artist and content creator Landonardo took the kill cutscenes up a notch by adding some anime inspiration to it.
His versions drew inspiration from familiar finishing moves like Naruto Uzumaki's Shadow Clone Barrage, Goku's Kamehameha, Light Yagami's skillful use of the Death Note, and Ichigo Kurosaki's Getsuga Tenshou.
The main takeaway
Coming up with an effective marketing strategy can be tricky, especially when you develop a new product or game in an already saturated market, just like Among Us.
It's important to know your target audience well and use content that appeals to them. Creating fresh, unique content is easy with the right animation company.
If this is what you're looking for, we're more than happy to fulfill your content creation needs!
Let us know what you envision for your project and we can offer some advice along with an estimate of the animated video production cost required.
With the right content and marketing channels, this will increase the chances of promoting your brand or your products and services successfully!