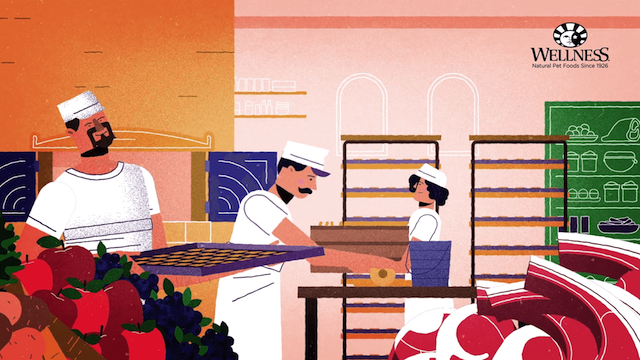 Maximising awareness of your services or products online is key, no matter your industry.
Having a professional animation studio to collaborate with will help you craft the right message for the right audience – through the right channels.
But how should you pick a studio? Well fret not – here are 5 things to look out for when engaging an animation partner.
1. Experience
The first thing to look out for is experience.
When it comes to video production, you'll want to get a company that has been in the field for a while. If a studio's been around for 3 years or more, they probably know what they're doing.
So do a quick background check of the company that you're interested in and make sure he or she also has an extensive portfolio of paid works.
2. Professionalism
Professionalism may be a quality we often take for granted, but respect and courtesy go a long way in any working relationship.
Oftentimes, an animation studio that is willing to be held to standards of professionalism will also be much more amenable to your requests for changes – within reason. Just remember that professionalism goes both ways in any relationship!
Last but not least, get the studio to explain their production pipeline to you. Chances are, any studio worth their salt will have an established workflow that ropes the client in at every stage of the process – this ensures that you'll be able to participate in the process from start to end.
3. Timeliness
Verify that your studio of choice has the capacity to meet your deadlines.
The best video in the world means little if you can only get it the day after your event.
So, before committing to any studio, get an estimate of how long the video will take and make sure you can afford to wait that long. Remember, good work takes time!
4. Quality 
This one's a no-brainer. Go through their website and look at their works – are these videos that you would watch past the first 10 seconds? Does the animation have character or does it look like yet another bog-standard piece? If the answer to both these questions is yes, you've got yourself a winner. The best videos should be memorable with a clear central message.
5. Reputation
Before you leave your project with an animation studio, get a sense of the company's clientele. More often than not, they've got a "Clients" page for you to scroll through. Failing that, arrange for a portfolio presentation in real life. After all, some studios might be bound by NDAs and may not be able to share certain references via email.
While freelancers or less established companies may be just as capable of quality work, a company with an illustrious history of brand-name clients goes a long way towards reassuring stakeholders.
In other words, do your due diligence and find out a bit more about the studio before you make your decision!
Summary
So there you have it, 5 simple things to start you off on your journey to find a reliable studio partner. Don't be disheartened if the actual back-and-forth of the creation process doesn't go off without a hitch – your studio needs time to get used to your working style; as much as you need time to get used to theirs.
Above all, remember to communicate your needs and thoughts clearly – done right, the end product is well worth the hassle!